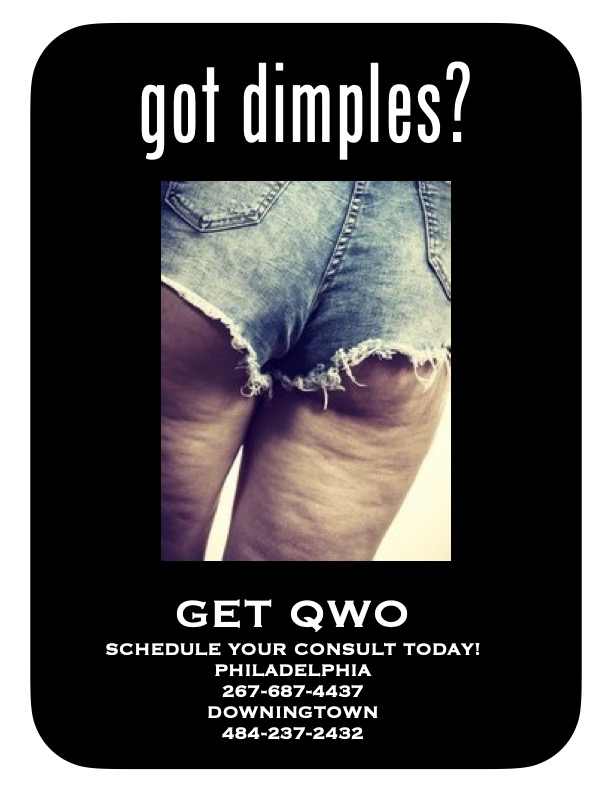 QWO is the first of its kind.
FDA approved for the treatment of cellulite.
Never be concerned again with dimples!
A three treatment protocol is the shortest distance ever to the reduction of cellulite.
Take advantage of our introductory offer,
save $250 off your treatment.
Bring a friend and save $500 each!
Get started today!