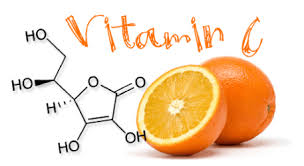 FLAVO-C ULTRAGLICAN
Anti-aging serum with flash effect, a supercharged serum sealed in glass ampules, to ensure product potency. They contain a powerful combination of Vitamin C, Proteoglicans, Pre-Proteoglicans and Hyaluronic Acid that improve appearance of fine lines and wrinkles and leave your skin radiant and intensely moisturized. This is a great product to add into the morning part of your routine. Helps to boost the power and protections of your daily SPF as well as replenish the health of your skin. Vitamin-C is a great way to start building your Anti-Aging home routine.
MELACLEAR
Dark spots correcting serum, perfect your skin tone and improve the appearance of dark spots with this powerful brightening serum with Vitamin C and Phytic Acid. It can be used at any time of the day and throughout the year. For patients that as treating some old sun damage or unwanted pigmentation on your skin this is a wonderful product to have on your skin during the day to help correct. Of course always follow your morning care with an SPF. Ask about the sunscreen by ISDIN and learn how that too has additional benefit.
Enjoy 15% off your VITAMIN C until the end of November!